Волинська Писанка

The Volynian Pysanka

Author:  А. Українець (A. Ukrayinets')

Illustrator:  О. Лаворик (O. Lavoryk)

Edition:  1st

Format:  Portfolio

Pages:  7          

Language:  Ukrainian

Illustrations:  Color Prints

Publisher:   Sadyba Valevs'kykh (Rivne, Ukraine, 2000)

Availability:  Out of Print

Acquired: Gift

ISBN:  N/A

I was given this small folio by a friend from Rivne, a woman who taught arts in a school there.  I have never seen it elsewhere; it is a folio of traditional pysanka designs published by a small publisher in that city.

The folio has 10 plates depicting 10 different traditional Volynian pysanky.  Each plate has a black and white outline of the design (suitable for coloring), as well as a colored in version.  Two of these colored pysanky are shown below: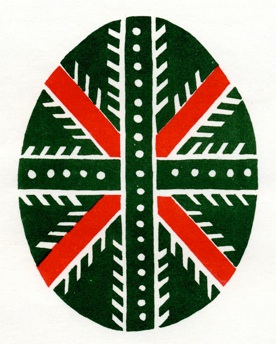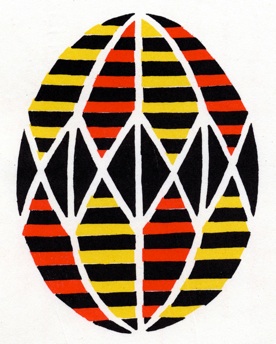 No further provenance or other information about the pysanky is given in the text.

The text included briefly describes pysanka-making, and includes information about pysanka traditions and history as well as Binyashevsky's basic pysanka divisions.  The Binyashevsky drawing illustrating these divisions is included.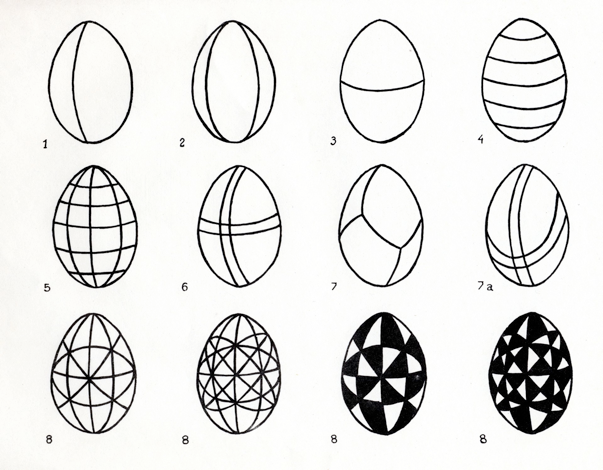 It's a useful little folio which provided me with 10 new Volynian designs (plus an old favorite–the berehynia–on the cover).  The completed pysanky made from these drawings can be viewed here.

Back to MAIN Писанка Books home page.

Back to MAIN Books home page.

Back to Pysanka Bibliography.