From Ritual Object To Art Form:

The Ukrainian Easter Egg Pysanka In Its Canadian Context

Author:  Mariya Lesiv

Edition:  Volume XII, 2007

Format:  Print journal, PDF

Pages:  33        

Language:  English

Illustrations:   BW Photos

Publisher:  University of Alberta

Availability:   Online download

Acquired: Downloaded

ISSN: 1920-0242

This is not a book, but a long, scholarly article about pysanka traditional and their evolution over time in Canada.  It concentrates on traditions in the prairie states, but the overall thesis can be applied to pysankarstvo within all of North America, the United States included.

Lesiv begins by discussing Old World traditions during he early period of immigration, and gives examples of pysanky written then and the traditions that had been brought with the immigrants.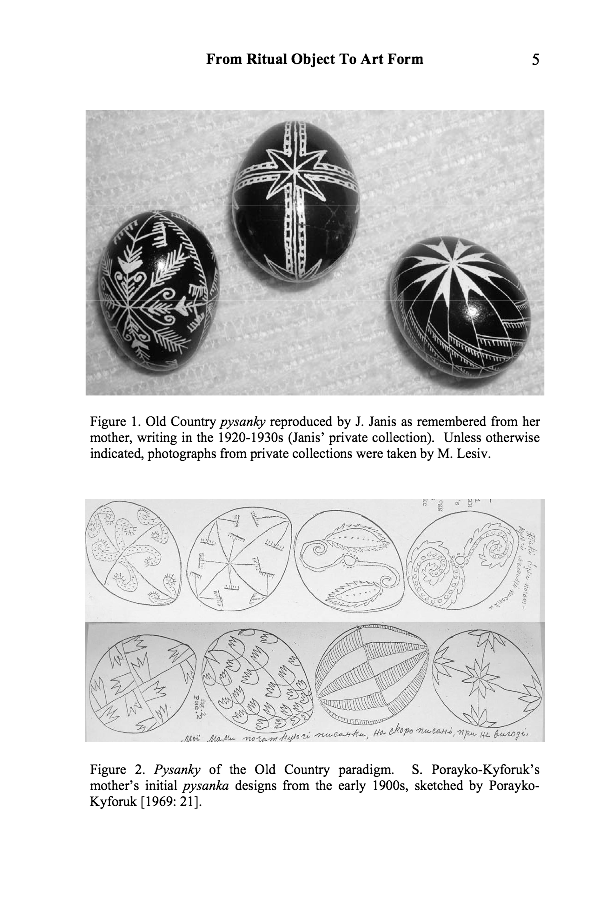 She then discusses how they (and pysanky) changed over time from ritual/talismanic to mere objects of art, and discusses modern attitudes and traditions at length.  The article is a good if somewhat challenging read–Lesiv uses much specialist terminology, which can be off-putting to the casual reader.  But the effort is well rewarded.

Back to MAIN Pysanka Books home page.

Back to MAIN Books home page.

Back to Pysanka Bibliography.