The Easter Egg Centre

in Lipsk on the Biebrza River

Author:  Wojciech Kowalczuk

Translator:  Daniel Karczewski

Edition: 1st

Format:  Pamphlet

Pages:  12          

Language:  English

Illustrations:  Yes, color photos

Publisher: 

Availability:  Yes

Acquired:  Polish Art Center

ISBN:  83-920456-0-2

This small little booklet is a quick survey of folk arts in the Podlasie region of eastern Poland, along the border with Belarus, in the town of Lipsk.  Easter eggs traditions are covered briefly: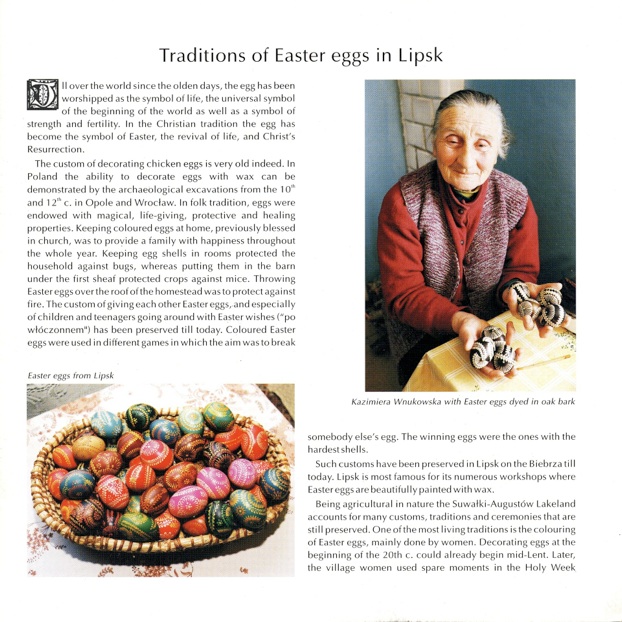 There are two additional pages, continuing traditions, and instructions for drop-pull.  The photo on the cover (above) gives many examples of contemporary Lipsk egg design. 

The rest of the booklet covers other traditional crafts (Easter palms, breads, weaving), includes a list of local folk artists, and of local tourist attractions, along with this handy map: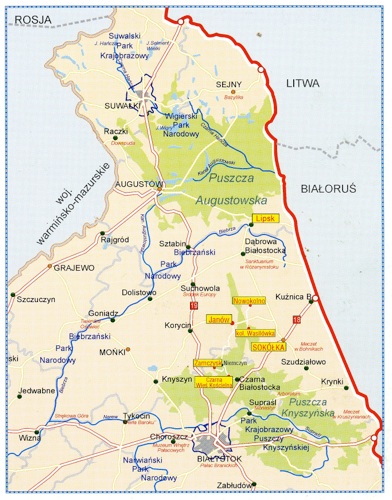 Back to MAIN Slavic Books home page.

Back to MAIN Books home page.

Back to Pysanka Bibliography.