Ukrainian Easter Eggs

And How We Make Them

Author:  Ann Kmit, Loretta L. Luciow, Johanna Luciow and Luba Perchyshyn

Edition:  1st

Format:  Large format hardcover

Pages:  104          

Language:  English

Illustrations:   Many BW, color plates

Publisher:  Ukrainian Gift Shop (Minneapolis, 1979)

Availability:  Currently out of print

Acquired:  UGS

ISBN:  0-96025002-0-4

The second pysanka book published by the Ukrainian Gift Shop was a labor of love, as shown by the dedication: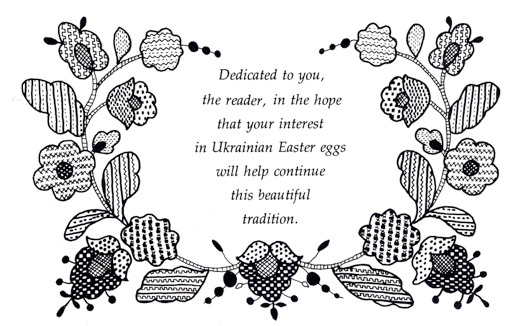 It was also a collaborative effort, involving the work of four authors/artists, related to each other not only by blood ties, but also by their love of the pysanka and their Ukrainian heritage.

This book is more than just a technical approach to pysankarstvo.  It starts with a bit of family history, and then discusses Ukrainian folk traditions, with an emphasis on Easter traditions and a discussion of their pre-christian roots. 

A chapter on symbolism follows, with numerous examples of pysanka motifs.


While an admirable effort, it approaches symbolism from a diasporan perspective, rather than a traditional Ukrainian one (consideration of individual symbols rather than the pysanka as a whole).  It also incorporates many non-traditional diasporan interpretations of symbols (similar to those espoused in Tkachuk et al's Pysanka: Icon of the Universe).

UGS books, though, are always strong on technique, and this one is no different.  Besides a recapitulation of traditional wax-resist pysankarstvo techniques (as done with modern supplies and equipment), they discuss the Lemko-Boyko technique of drop-pull, and give examples of drop-pull pysanky.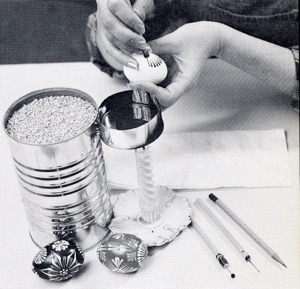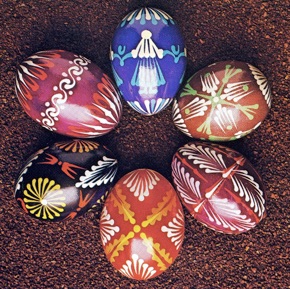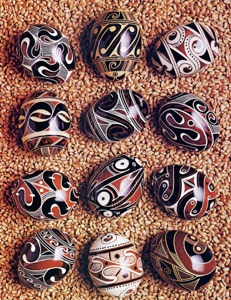 Back to MAIN UGS Books home page.

Back to MAIN Books home page.

Back to Pysanka Bibliography.