Полтавська Писанка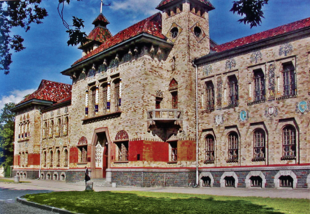 The Pysanky of Poltava
Editor:  В. Асадчева (V. Asadcheva)

Edition: 1st

Format:  Small hardcover

Pages:  64          

Language:  Ukrainian

Illustrations:  Many color plates

Publisher: «Оріана» (Poltava, 2008)

Availability:  Unknown

Acquired: from a friend

ISBN:  978-966-8250-47-7

This is an odd little book which seems to be about just about everything except the pysanky of Poltava. The subject should be a rich and interesting one, but doesn't seem to be of particular interest to this author. It begins with a chapter on the history of the pysanka, which blends Ukrainian and non-Ukrainian myths, and then veers off into discussions of 19th century ethnographers and the Skarzhynska collection of 1700 pysanky. Mention is made of recent contributors to the Poltava oblast museum, including Tanya Osadca. the chapter is illustrated with pysanky from the Skarzhynska collection.

The second chapter discusses modern pysankarstvo in the Poltava region, and mentions several contemporary pysankary who write "avtorski" pysanky. The third chapter discusses pysanka symbolism, but includes several non-traditional designs (poppy, wheat), and a brief discussion of phytotherapeutic plants.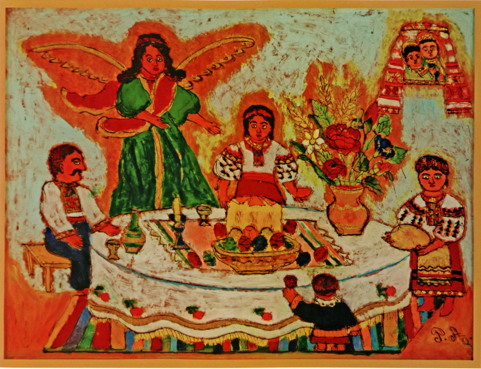 The fourth chapter discusses the symbolism of color, and includes photos of a handful of traditional Poltava designs, as well as a larger number of those from other regions, particularly Hutsul designs in non-traditional colors.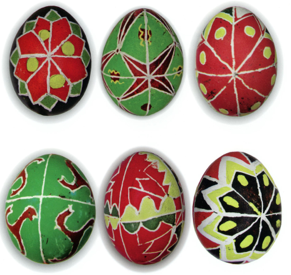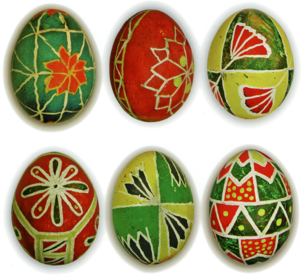 The fifth discusses traditions tied to the writing of pysanky.

There follows a full chapter on the techniques of writing pysanky, with step by step photos.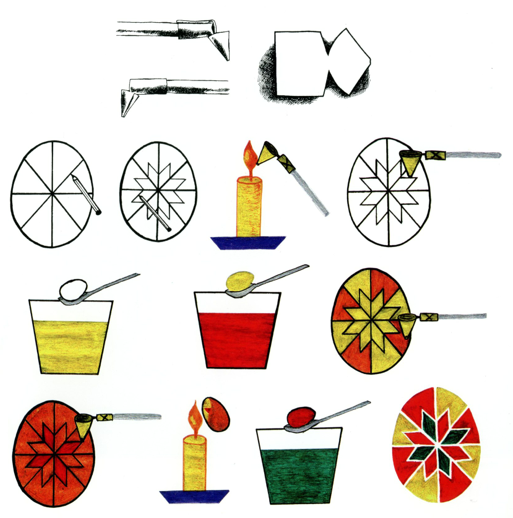 The final chapter discusses traditional spring/Easter games and diversions for youth.  At the end of the book, we have this bowl of "pysanky."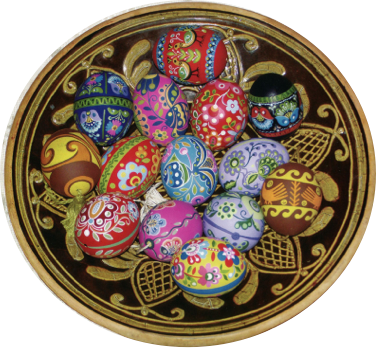 Back to MAIN Писанка Books home page.

Back to MAIN Books home page.

Back to Pysanka Bibliography.