Ой Котилась Писанка

The Rolling Pysanka

Illustrator:  О.С. Кінчаль (O.S. Kinchal)

Format: Coloring Book

Pages: 8           

Language:  Ukrainian

Illustrations:  BW drawings

Publisher: «Навчальна Книга – Богдан» (Тернопіль, 2006)

Availability:  Yes

Acquired:  Toronto

ISBN:  966-692-879-5

This a small Ukrainian styled coloring book of pysanky.  Ukrainian coloring books are normally much smaller than American ones, and this is an average sized one.  As is common in Ukrainian coloring books, the "correct" way to color in is shown; in this case it is on the back cover (below), rather than on facing pages, as is more common.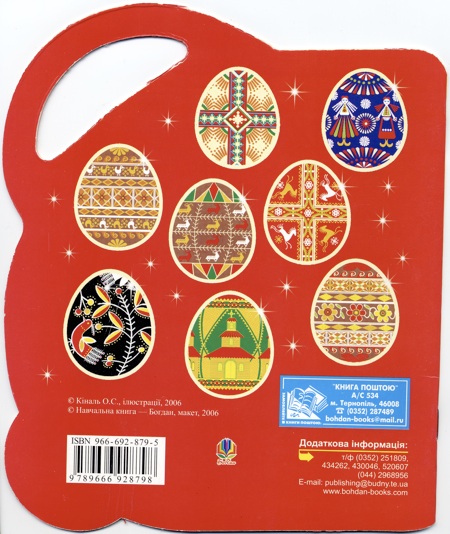 The book comes with a small handle for carrying built in!

The drawings are simple but detailed, with one large pysanka to a page.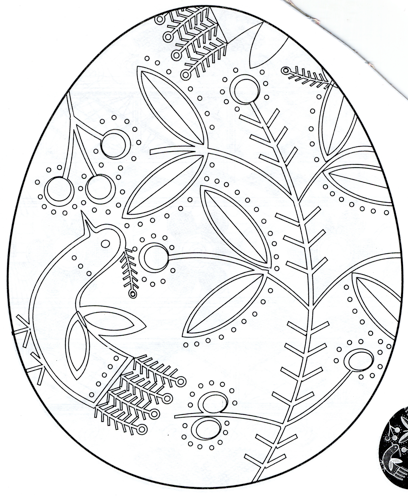 Back to MAIN Children's Books home page.

Back to MAIN Books home page.

Back to Pysanka Bibliography.