Великодні Писанки

Easter Pysanky

Author:  Various

Illustrator:  Наталія Жиравльова (Natalia Zhuravlyova)

Edition: 1st

Format:  Pamphlet

Pages: 8           

Language:  Ukrainian

Illustrations:  Yes, color

Publisher: «Авіаз» (Kyiv, 2008)

Availability:  Yes

Acquired:  Toronto

ISBN:  978-966-8936-30-2

This small booklet is a collection of poems and a short essay meant for young children, those in preschool, kindergarten or early elementary school.  Each page has a poem about Pysanky or Easter (Velykden), accompanied by Zhuravlyova's illustrations.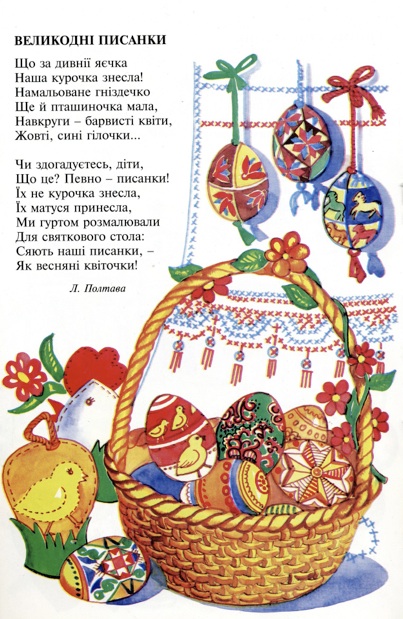 The style of the book, cover not withstanding, is very retro, reminding me of the sorts of books I read when I was a child.  

It is a nice little booklet, and would make a sweet Easter gift for a small child.

Back to MAIN Children's Books home page.

Back to MAIN Books home page.

Back to Pysanka Bibliography.