Двадцять Кіп Писанок

Sixty Score of Easter Eggs

Author:  Zenon Elyjiw

Edition:  1st

Format:  Hardcover

Pages:   32 + 75 plates         

Language:  Ukrainian and English

Illustrations:  75 full color plates

Publisher:  Self published

Availability:  Out of Print

Acquired:  Eko Gallery

While this book does have some English text (an Introduction and information of pages facing the plates), it is mostly in Ukrainian and will be discussed in that section.


Below is a sample plate from the book of some of my favorite pysanky, those of the Sokal region of Ukraine.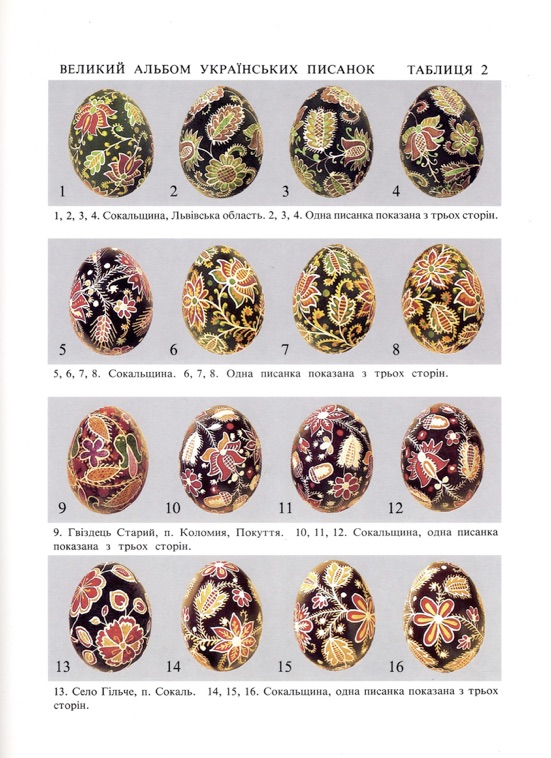 As this book is out of print and not readily available, you can download and view a low quality DjVu version of this book on line through the Ukrainian Diasporan Electronic Library here.

Back to MAIN Pysanka Books home page.

Back to MAIN Books home page.

Back to Pysanka Bibliography.