Фарбуємо писанки природними барвниками

Coloring Pysanky with Natural Dyes

Author: Tетяна Влененко, Любов Ктіторова (Tetiana Vlenenko, Liubov Ktitorova)

Edition:  1st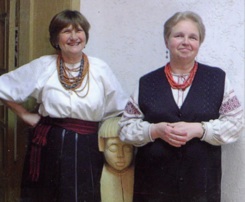 Format
:  small format hardcover

Pages:  128          

Language:  Ukrainian

Illustrations:  many color photos

Publisher:  Свічадо (Львів, 2015)

Availability: yes

Acquired:  Svichado, Lviv

ISBN:  978-966-395-836-1

This lovely little book is actually two books in one.  The first part of the book is a nuts and bolts primer on dyeing pysanky with traditional dyes.  The authors discuss techniques, plant materials, dye recipes, mordants, even the sort of pots to use for dyeing.  Below is one of the tables in the book giving examples of plants useful for dyeing, and the colors of dye produced with various mordants.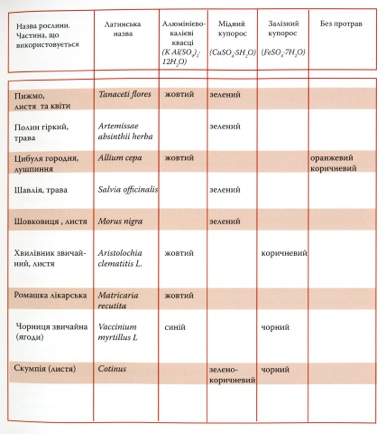 The second part, and the largest part of the book, is a gallery of pysanky crated by these two pysankarky using natural dyes.  The alternate pages, with Vlenenko's works on the left, and Ktitorova's works on the right. The designs range from traditional folk pysanky, to "Trypillian" designs, to various forms of "avtorski" pysanky–modern pysanky and  art eggs.  This page is an example of Vlenenko's work: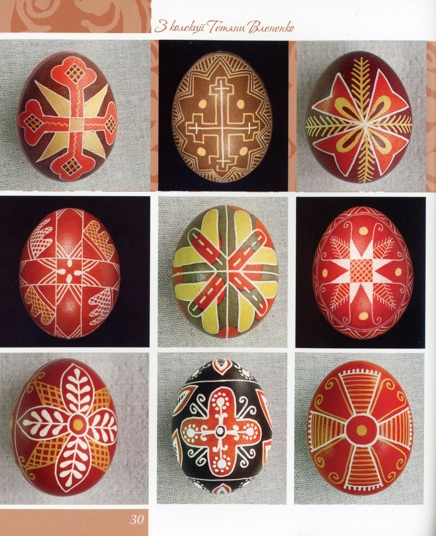 And this is an example of Ktitorova's: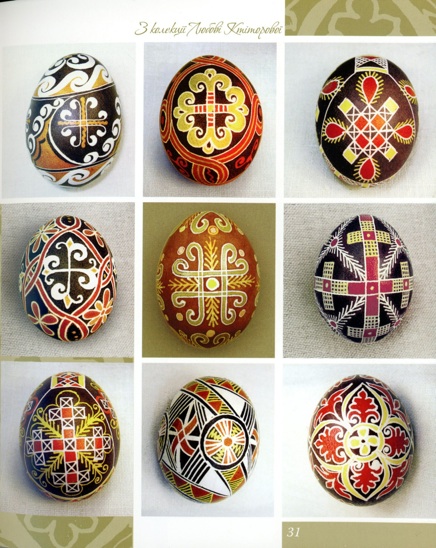 There are hundreds more such pysanky to peruse and enjoy in this volume.  It is a nice book, well made and with useful practical information, as well as many beautiful pysanky to enjoy.  It is a useful addition to any pysankarka's bookshelf.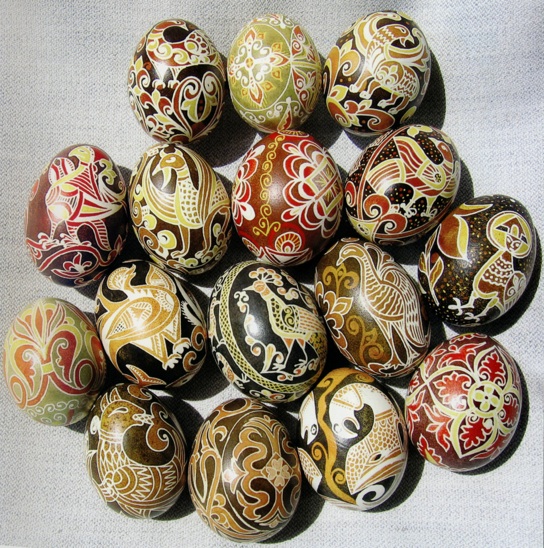 Back to MAIN Писанка Books home page.

Back to MAIN Books home page.

Back to Pysanka Bibliography.