Міжнародний з'їзд писанкарів (Київ '92)

International Conference of Pysankary (Kyiv '92)

Author:   В. Власюк, редактор (V.  Vlasiuk, editor)

Edition:   1st

Format: Paperback

Pages:  128          

Language:  Ukrainian

Illustrations:  None

Publisher:  Український центр народної торчості (Київ, 1993)

Availability: Out of print

Acquired:  gift from a friend

The first ever International Conference of Pysankary was held in Kyiv in 1993, less than two years after Ukrainian Independence was declared. It drew ethnographers, pysankary and pysanka enthusiasts from around the globe.  Many of them gave talks, and some contributed written versions of their talks or full articles to the conference outline. This booklet is that conference synopsis.

This is the table of contents: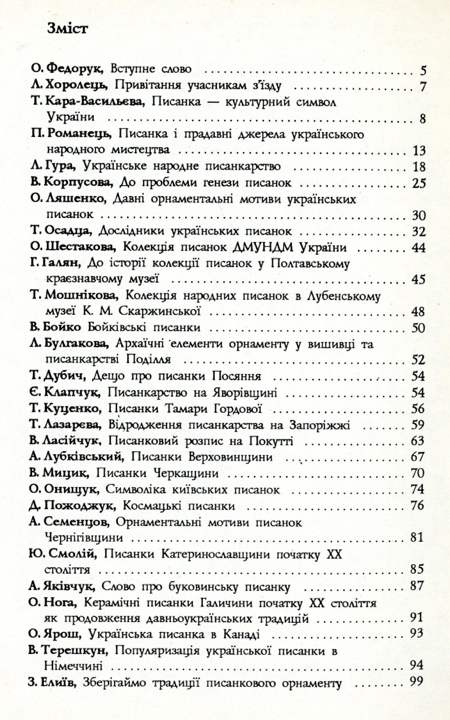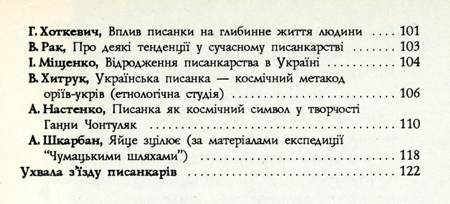 The subjects were varied and interesting; it is a useful booklet to have around and refer to. There have been conferences since, held ever three years, but none have matched this first one.  The last few have seen little in the way of academic work, and mostly displays of eggs–few of them, to the chagrin of the organizers, actual folk pysanky.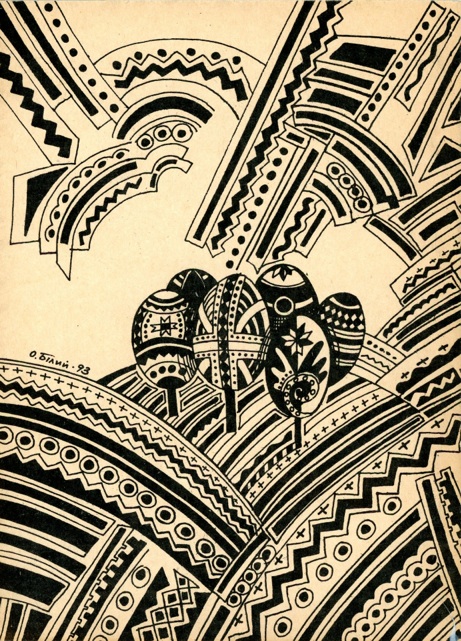 (back cover)

Back to MAIN Писанка Books home page.

Back to MAIN Books home page.

Back to Pysanka Bibliography.