Секрети Писанкарства

Secrets of Pysankarstvo

Author:  Світлана Борисенко (Svitlana Borysenko)

Edition:  1st

Format:  Accordion folio

Pages:  30          

Language:  Ukrainian

Illustrations:  Many, color

Publisher:  Mala Akademia (Ivanofrankivs'k, Ukraine, 2008)

Availability:  eBay

Acquired: Gift from Author

This little accordion folded booklet is a cute item which would make a nice little gift for younger children who might be interested in pysankarstvo. It consists of another cover which is opened with a slip tab.  Inside are are two printed and folded strips of heavy gauge paper. The first one (18 pages) describes the process of writing a pysanka in verse: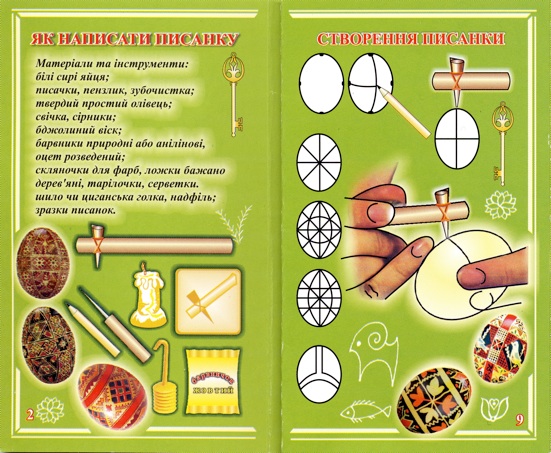 The second (12 pages) gives examples of traditional symbols found on pysanky, along with some tiny photos of pysanky: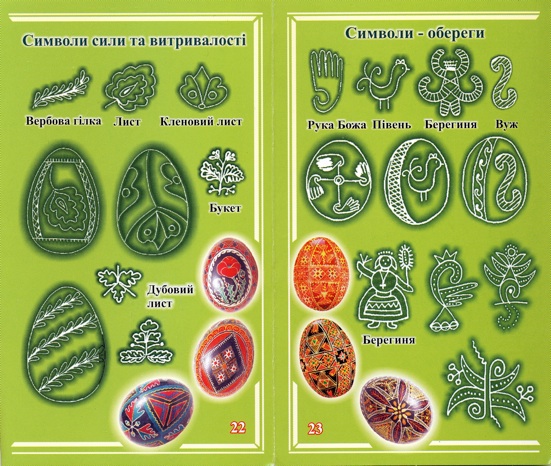 It is a cute, but not serious item.  I can't see it replacing a nice children's pysanka book, but it might make a suitable gift for a child who might be interested in the subject.

(Note: I have two version of this item, and the first–the one with the girl on the cover–may be an earlier version, with only 28 pages and much larger type.)

Back to MAIN Children's Books home page.

Back to MAIN Books home page.

Back to Pysanka Bibliography.